HOTEL RITTERHOF
ALL HAIL WORTHY WARRIORS AND LADIES OF THE MANOR
Indulgence on all levels – that's what a holiday at the Ritterhof gourmet hotel in Seis am Schlern / Siusi allo Sciliar stands for. Relax royally, chill out in an incomparable natural landscape and enjoy indulgent delicacies in a warm setting. Your fairytale holiday comes true here!
Culinary delights – we tickle your taste buds with the finest delicacies from regional and Mediterranean cuisine. Our generous breakfast buffet, afternoon cake feast and balanced 5-course meals tempt you every day.
Relaxation – a small but elegant spa oasis with sauna world plus beauty department and garden of dreams invite you to enjoy an abundance of leisure time.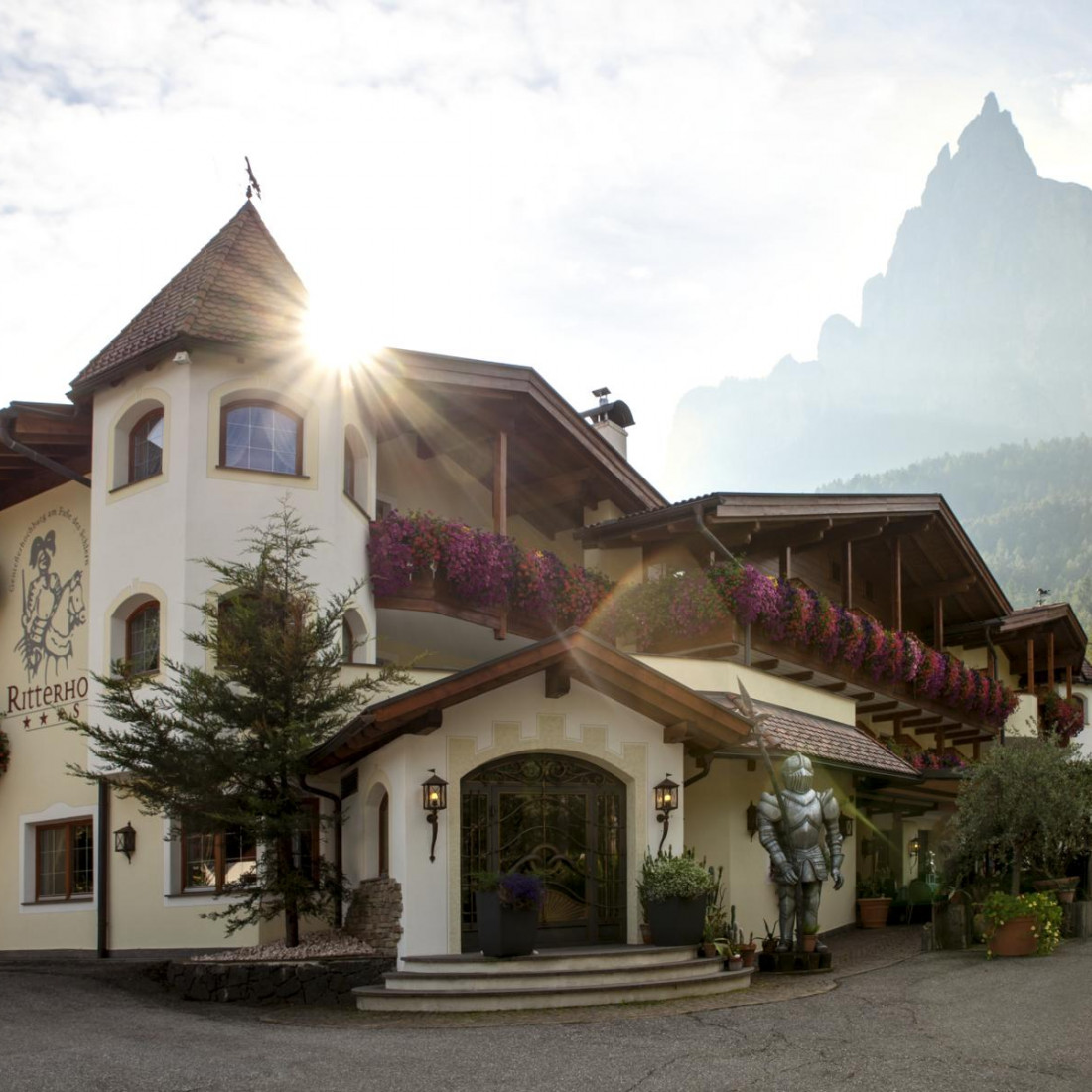 HOTEL RITTERHOF
Hotel Ritterhof Fam. Oberhofer Via Sciliar 37 I - 39040 Siusi allo Sciliar
info@ritterhof.com