VALENTINERHOF VITA VITAL HOTEL
GOLF HOLIDAY WITH THE BEST DOLOMITE VIEWS
You wake up with this incredible view: mountains, green, sun threads. The contemporary architecture of the hotel builds the stage for a magnificent nature spectacle where the Schlern Massiv plays the leading role.
Your day starts with a healthy breakfast before you head off towards the unique golf course St. Vigil/Seis nearby (3 km). Take a deep breath, take a swing and tee off! One shot after the other and watch the ball fly over the fairway. No hectic, no stress and loads of hours of sunshine and the fresh alpine air, that all makes your golf holiday a holiday of enjoyment.
The relaxation can continue in our vita vital oasis. In our heated indoor – outdoor swimming pool, saunas with panoramic glass front and a breathtaking view over the Dolomites Experience the harmonious combination of sport & spa. In the evening, we round up your day with a delicious journey into the world of flavors with a refined five-course gourmet menu.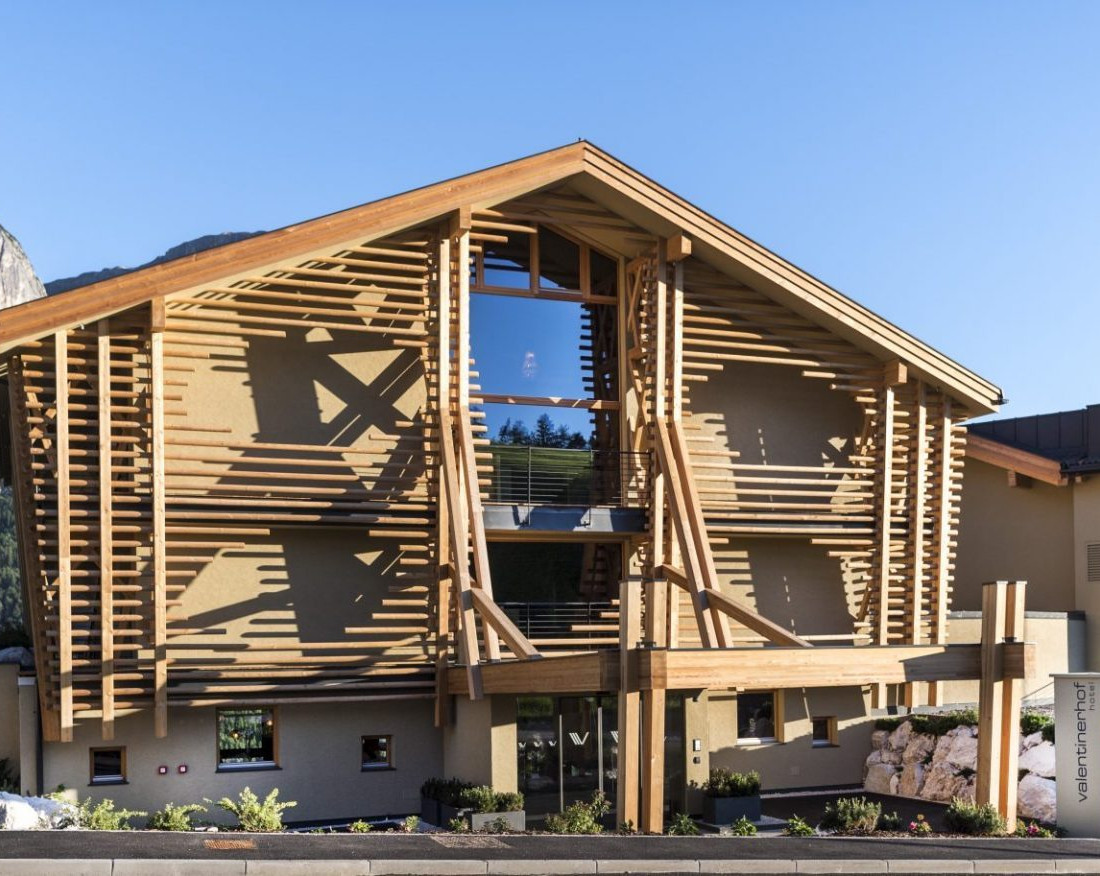 VALENTINERHOF VITA VITAL HOTEL
vita vital hotel Valentinerhof Familie Mulser St. Valentin 10 I - 39040 Seis am Schlern (BZ)
hotel@valentinerhof.com